Hayari's Parisian photo shoot had the whole street out last Sunday as the couture house captured the images of its 2013 couture and fragrance collections 2013.
Alisa Krylova, Hayari Paris' muse, has indeed drawn a crowd last Sunday as she paused, Place des Vosges, for famous photographer Nicolas Borissov. Looking fabulous in a white velvet trailing dress, she literally floodlit the square.
<iframe width="560″ height="315″ src="http://www.youtube.com/embed/pcQ-jXkeb8A" frameborder="0″ allowfullscreen></iframe>
https://www.youtube.com/watch?v=pcQ-jXkeb8A
http://www.hayariparis.com/couture/
Before leaving this magnificent historic site of Paris, Hayari's official photographer also took candid photos of Alisa sitting at a table on the Café Carette terrace, glamorously dressed in a Hayari short blue silk dress.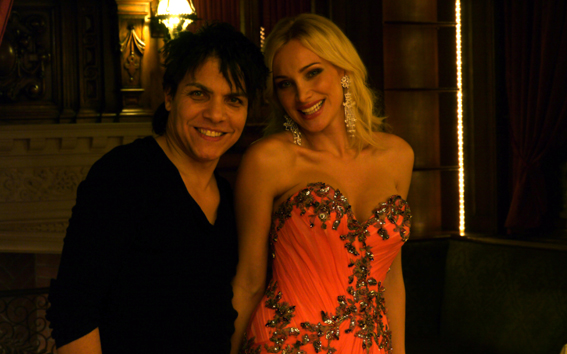 Later on, Bertrand Djian welcomed our team into the Maison Portault, 50 avenue Montaigne..
On a balcony overhanging the most famous avenue of Paris Couture gold triangle, Alisa brilliantly paused in a ravishing red dress with black embroideries.
Finally, the private lounges of the Raphaël Hotel offered idyllic scenery to Hayari's collection of wedding dresses.
By the fire place, Alisa Krylova won us all over, beautiful as she was in a fabulous fuchsia dress embroidered with blue lace and Swarovski jewels.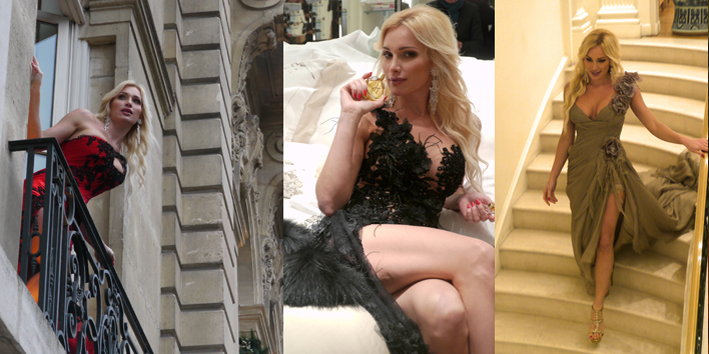 Maison Portault is the official bed and linen supplier of the White House, the Elysées and many European Royal Courts, or Hollywood stars. Founded in 1920 by Daniel and Madeleine Porthault, the brand moved rue Montaigne in 1964 and quickly became famous in the United States, winning the world's jet-set over. The famous writer Louise de Vilmorin was a client and her initials embroidered with a four-leaf clover became the brand's signature. Bertand Djian, the new owner succeed in performed the brand worldwilde.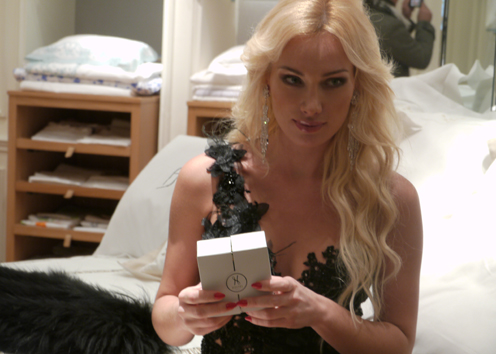 Nikola Borissov is born in 1980 in Sofia, Bulgaria. In 1999 he moves to Milan, Italy, where he graduates in Political Sciences and International Economics. In 2006 he abandons the world of finance and banking in order to pursue a career in fashion and advertising photography. Regular clients list includes Harper's Bazaar, Elle, Madame Figaro, Grazia, Glamour, Cosmopolitan, Maxim, Playboy, Saatchi & Saatchi, Ogilvy& Mather, etc. Without having a fixed base city, in his personal work he keeps alive his initial passion for reportage and street photography.
Hôtel Raphaël: Intimate secrecy, coccon next to Champs-Elysées, alchemy  of elegance, the Raphael unveils itself. Materialization of a dream : flight through the "Jardins Plein Ciel" a Parisian Eden. Since the last years of the last century, The Raphael belong to a family who has too the Régina and Majestic in Paris.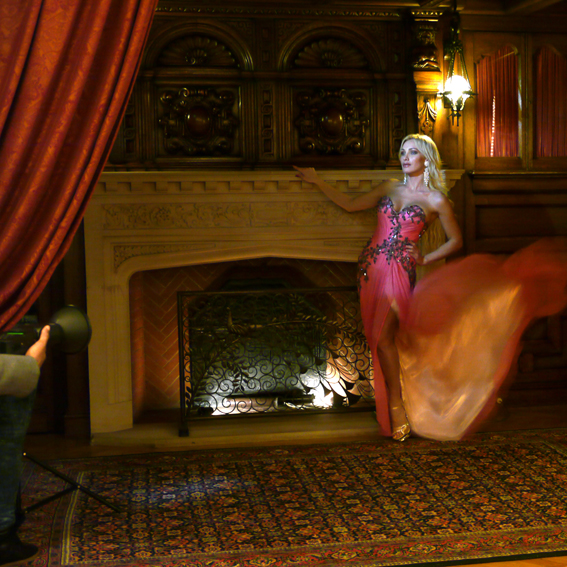 Hayari photo shoot Alisa Krylova