Henri Bendel Fifth Avenue introducing Hayari-Paris Perfumes.
The Henri Bendel brand, still vibrant more than a century after its inception, continues to champion the spirit of the stores visionary founder. It strives to always delight and serve fashionable woman, to seek out the best of the new & the next and to always experiment and innovate. Henri Bendel is a girl's playground consistently interpreting and reinventing itself as a destination rooted in the never-ending energy abundance and creativity of the city of New York.
Hayari Fragrances now available in Henri Bendel.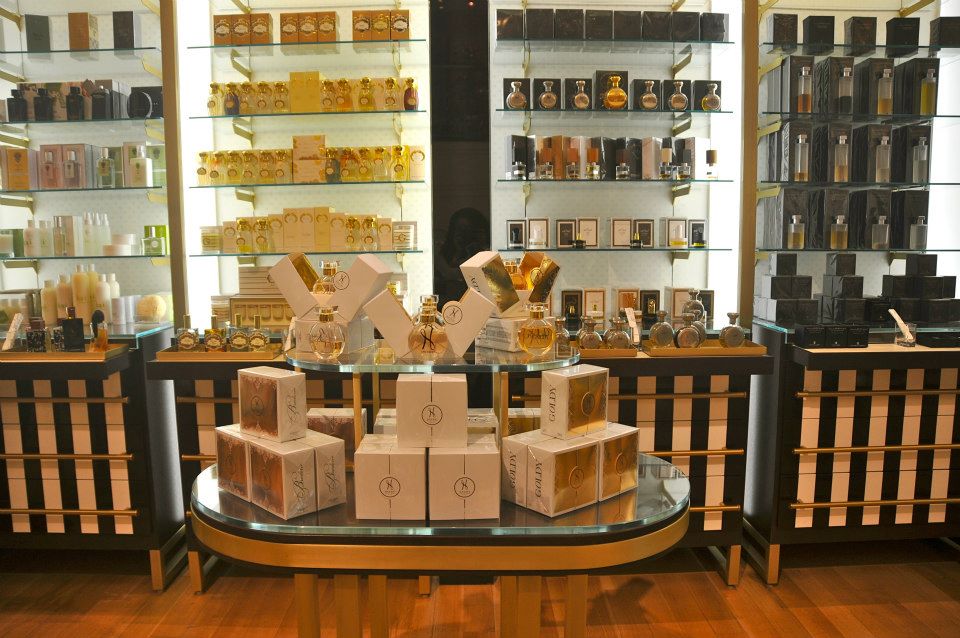 Discover a trio of fragrances based on floral notes for women who dare to assert themselves …
The first fragrance created by Nabil Hayari for Hayari Paris, Only For Her is another piece of finery for the modern woman to accentuate, a whirlwind of fragrances which, each in their own way, reflect these genuine contemporary princesses.
Feel glamorous, seductive and sensual, wearing ONLY FOR HER
Women who wear Broderie by Hayari Paris are not afraid to reveal the delicate side of their dazzling beauty. Feminine and elegant in all circumstances, these women have a complex personality and unique character which is brilliantly expressed through a majestic blend of grace and freedom. With this rich and subtle fragrance, HAYARI Paris tenders a new ode to absolute femininity.
Parisian chic takes on a whole new meaning with this fragrance by Hayari Paris.
Floral and powdery, GOLDY will reveal the « femme fatale » within you.
Just as precious stones set on a superb piece of jewellery, GOLDY's "combination of spellbinding white jasmine with fresh and playful orange blossom"4, musk and cedar will soon become the ultimate accessory in terms of elegance and sensuality.
Henri Bendel – New York's legendary Fifth Avenue boutique is a girls' playground where trendsetting women go to find the New and the Next in fashion accessories, beauty, and gifts. Since 1895, our signature brown and white striped shopping bags have been seen swinging from the arms of stylish Bendel Girls from around the world.
Shop http://www.henribendel.com/
Call 1.800.HBENDEL.
Tweet @HenriBendel.
Questions? customercare@henribendel.com
The Henri Bendel vision is born.1895, à New York
Fashion visionary Henri Bendel was a fearless innovator, a leading arbiter of women's fashion, and passionate explorer of the New & the Next. Born in Louisiana, he moved to New… York in 1895 to work as a milliner in his own shop in Greenwich Village. A man known for infallible taste, he quickly became a leading tastemaker and couturier to the city's elite and his boutique became a beacon of luxury. A true pioneer, Bendel was the first luxury retailer with an upper Fifth Avenue address, the first to hold a semi-annual sale, the first to offer in-store makeovers, and the first to stage a fashion show. He was also responsible for bringing
Coco Chanel
to the United States.
The Brown & White Stripes come to life. 1907, à New York
Bendel made his mark both literally and figuratively by becoming the first retailer to brand himself. First by registering his own trademark in 1895 and then by creating the now legendary brown and white striped shopping bag and hatbox in 1907.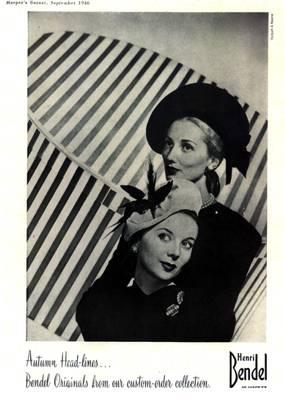 The Street of Shops begin. 1957, à New York
The 60's and 70's marked a transition for the brand led by
Geraldine Stutz
, a former fashion magazine editor who joined the brand as President. One of her most notable accomplishments was the creation of the famed Street of Shops. It was a first in retail and a concept still used today.
Bendel's is also credited with the discovery of a young artist, Andy Warhol, who was brought on as an in-house illustrator. This collaboration continued Bendel's long history of fashion centric illustration.
Izak Zenou creates the Bendel Girls1994, à New York
In 1994
Izak Zenou
began to work with the company. Izak's Bendel Girl illustrations have graced Henri Bendel advertising and promotional materials for the past 15 years and have become synonymous with the brand.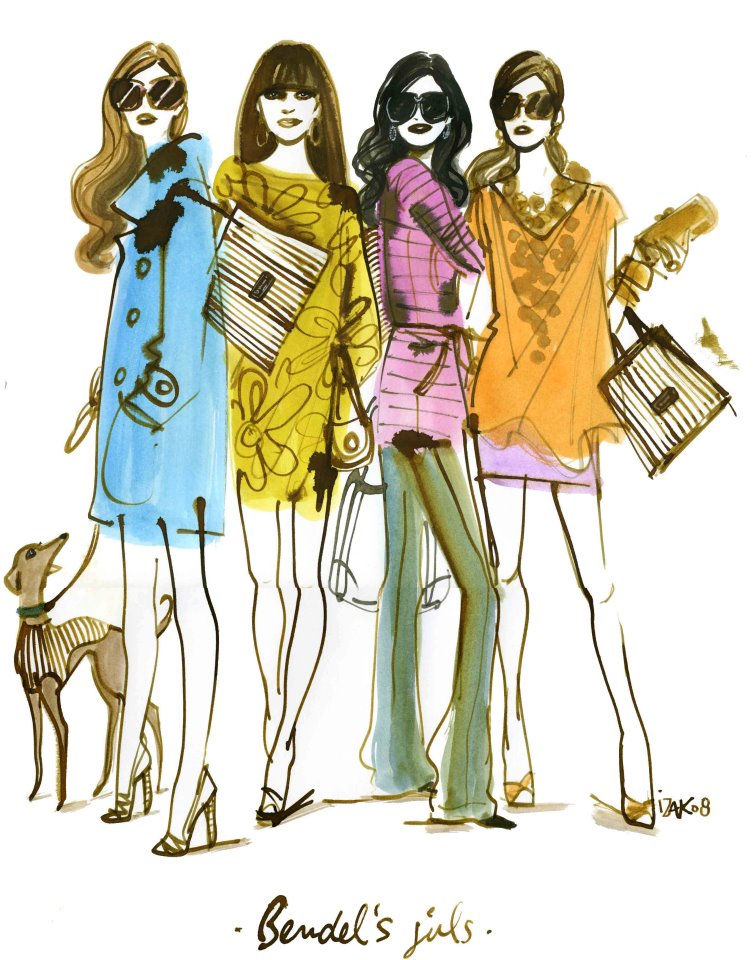 In 2007 the brown & white striped celebrated its 100th anniversary, which coincided with the launch of the Henri Bendel accessory collection. In 2008 the company began to open new stores outside of New York. The expansion continues, today the brand has more than 20 operating stores.